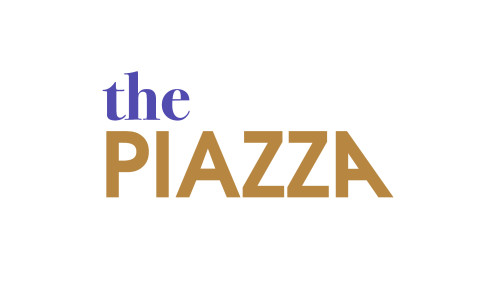 PIAZZA  /pēˈätsə,pēˈäzə/
A public square or marketplace, especially in an Italian town.
The Piazza is a cornerstone business at the heart of Little Italy, an inviting downtown spot where Edmontonians can immerse themselves in local culture, featuring a vibrant mix of thoughtfully curated shops blending classic charm with modern urban flair.
A Fundraising Miracle: Forming The McCauley Development Cooperative (MDC)
Constructed in 1989, The Piazza stands as a single-storey, 10,093 square foot stand-alone retail complex, occupying a 20,156 square foot parcel at the intersection of 95th Street and 108A Avenue.
For years, the mall had been a source of frustration for local residents, plagued by issues such as gambling, drug trade, and a general sense of disorder. However, an unexpected alliance formed when the Edmonton Community Development Company (ECDC) initiated a project in the McCauley neighbourhood. The ECDC teamed up with the community to establish an investment cooperative aimed at purchasing this very mall.
McCauley's vision to reshape this problematic strip mall into a family-friendly commercial hub proved an ideal, albeit unconventional, alignment with ECDC's mission to empower inner-city neighbourhoods by creating jobs, affordable housing, social infrastructure, and economic opportunities.
When residents of McCauley were asked what single change they wished to see in their community, the resounding response was, "Buy the strip mall!" This property had long been a source of distress for the neighbourhood, and they were determined to bring about change.
Fueled by this strong community desire, the ECDC joined forces with residents, exploring avenues to acquire the property and transform it into a welcoming, walkable space that could house local businesses. The concept of a Community Investment Co-op resonated with neighbours, who eagerly embraced the idea of becoming partners in the purchase and redevelopment of the property. The formation of the McCauley Development Cooperative in 2018 marked the beginning of a journey to rejuvenate the heart of Little Italy.
One significant obstacle remained: the strip mall they aspired to purchase was not officially up for sale. Undeterred, the group enlisted the expertise of a seasoned real estate agent to initiate discussions with the current owners. By late 2019, the Cooperative had successfully acquired the property, with plans underway to revamp its exterior and adapt its interior to better serve local businesses and vendors.
With the invaluable support of the ECDC, they managed to raise just over $1 million and establish the McCauley Development Co-operative in a mere 20 days. This initiative became a resounding success, showcasing a unique approach that empowered residents to reclaim ownership of their neighbourhood.
McCauley is an inspiring testament to how an investment co-op can enable residents to seize control of their community's future and turn a troubled space into a thriving and welcoming hub.
ECDC's Executive Director, Karen Gingras, remains a board member of the McCauley Development Cooperative.